Tips for Applying for a Mortgage by Bold  Real Estate Group

Be familiar with the process.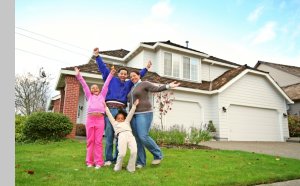 Buying a home can be complicated. Take time to learn about the real estate climate and mortgage process in your area. If you know what to look for, you'll get a better deal.

Get the facts.

Mortgages can look identical; be certain of the type of loan you are getting along with its conditions. Try not to miss any small subtle differences that could cost you thousands of extra dollars later.

Work with a broker or lender that has multiple investors.

If you are looking for options, talk to a broker who works with multiple lenders. With more options, it will be easier to find a program that suits you, especially if you have spotty credit.

Be honest.

Don't hide anything from your lender. Most people have had financial troubles at some point and have less-than-perfect credit. Your lender will try to help, if possible, so give them the chance to do so.

Don't make any large credit purchases prior to applying.

Your total debt determines whether or not you get the loan, and your total monthly payments have to be below a certain percentage of your gross monthly income. If you can avoid it, don't take on new debt until after you've purchased your home.

Know your financial situation.

Review your credit report and if necessary, take steps to correct any blemishes. Keep your payments current because one late payment can have a big effect on your credit report, as well as your new mortgage. Make sure you have what you need before you talk to a lender. It will make everything better and probably less expensive.

Florida New Communities Discovery Packages
Bleu Claire :: Longboat Key, Florida :: View Details
Nestled along the pristine coastline of Longboat Key is a new level of exclusivity to define beachfront living, the taste of luxury, the reward for a lifetime of accomplishment: Your inspiration. Your dream. Your Bleu Claire. Designed to evoke the feeling of a retreat from the everyday, Bleu Claire on Longboat Key is inspired by the villas of the French Riviera. The community's understated elegance reflects the beauty of its natural surroundings and the enchanting views of the Gulf of Mexico.
Bonita Bay Highrises :: Naples, Florida :: View Details
Three waterfront parks; 12 miles of biking and walking paths; 90 holes of golf; private beach park on the Gulf of Mexico; tennis and swim center; fitness center; marina club with storage for more than 400 boats, fuel and service, a ship's store and restaurant; wine club; Audubon International Cooperative Sanctuary for demonstrated excellence in environmental planning, wildlife-habitat management, resource conservation, waste management, and outreach and education. Four additional high-rises are in development.
Florida Lifestyle Homes :: Fort Myers, Florida :: View Details
Florida Lifestyle Homes can provide one-stop shopping for your custom home in the most prestigious areas of Southwest Florida. We have used our financial strength and experience to inventory a substantial portfolio of spectacular home sites in Lee County's luxury home communities of Cape Harbour, Renaissance, Verandah, as well as, Collier County in Quail West, a Ginn Club community. If you are already an owner of a home site or if you have a home site in mind that is not in our inventory, we would be happy to build your dream home where ever you choose. We are proud to have been selected as a preferred builder in the most exclusive waterfront and golfing communities in Southwest Florida.
Hampton Park at Gateway :: Fort Myers, Florida :: View Details
Hampton Park at Gateway is now taking reservations. Hampton Park at Gateway will be offering a wide selection of single-family homes to suit your lifestyle.
Heron Bay :: Coral Springs, Florida :: View Details
Heron Bay features two community clubhouses, resort-style pools, fitness centers, children's playgrounds, a kids' spray park, tennis, event rooms, spa rooms, and walking & biking trails.
Lake Buena Vista Resort Village and Spa :: Orlando, FLorida :: View Details
The award-winning Lake Buena Vista Resort Village & Spa is a wholly owned Orlando, Florida condo hotel development offering all the facilities and amenities of a world class resort. Superbly located just over a mile from Disney World,and close to Universal Studios and SeaWorld, the Resort featues convenient access to shopping, dining, aquatic center, fitness center and signature health spa. The Resort is a government approved Regional Center under the U.S. EB-5 Immigrant Investment Program whereby foreign investors may obtain expedited, permanent U.S. Residency and Green Cards with optional citizenship.
Legends Bay at IMG Academies :: Bradenton, Florida :: View Details
Come live and play in paradise. At Legends Bay at IMG Academies, you connect with the beauty offered in this pristine natural environment. With its mile-long waterfront, this private gated commmunity lets you experience the feeling of being far removed, but not far away. Beautifully situated along the waters of Sarasota Bay with astounding panoramic vistas, Legends Bay offers incomparable aesthetics and quality along with access to select facilities at neighboring world-renowned IMG Academies.
Lely Resort :: Naples, Florida :: View Details
A close-to-everything Naples location, three championship golf courses and a cosmopolitan atmosphere amid lush natural surroundings has made Lely Resort one of the most sought after addresses in Naples. Lely Resort offers 13 spectacular unique neighborhoods.
London Bay Homes, Inc. :: Naples , Florida :: View Details
When you think about choosing a builder today, one of the most important considerations is trust. At London Bay Homes, trust is an attribute that is deeply engrained in our company culture. For nearly two decades we have been satisfying our clients with exceptional design expertise, customer-friendly processes, consistent and timely communication, superior construction quality and dependable warranty service. These are some of the reasons that more than 90% of our clients will refer us to their friends, and they are also the factors that helped us earn the America's Best Builder award in 2008. When you select London Bay as your builder, you get a team of creative and experienced architects and design professionals who will help you create a home that reflects your personality and aspirations. We are also very skilled at working with outside architectural firms. In both instances, we believe that this experience should be enjoyable and stress-free, and our design process delivers on that belief. Veteran construction supervisors will ensure your home is built to our exacting specifications and they will keep you informed every step of the way. And you will come to appreciate our warranty staff that provides the care and service you expect.
Manchester Square :: Naples, Florida :: View Details
Ideally located in the heart of North Naples and offering a selection of two- to five-bedroom home designs suited to every lifestyle, Manchester Square is the perfect address for casual, carefree living.
Mediterra :: Naples, Florida :: View Details
Mediterra captures the authentic rustic styles of the Italian countryside and the Mediterranean region of Europe with intimate neighborhoods connected by miles of walking and biking paths. Lucarno, a community within London Bay's Village Collection, is located in Naples' exclusive Mediterra community. Each of Lucaro's 71 home sites are located on one of the villages many lakes. Lucarno features six distinctive floor plans and architecture that captures the aura of the Italian countryside. The community's cobblestone streets are accented with lush and colorful landscaping while the maintenence-free homes deliver the promise of a relaxing lifestyle. One of the last and most scenic enclaves that remains within the lush and exclusive Mediterra community in Naples is Cortile. This secluded and picturesque community is accentuated by architecture reflective of the rustic styles of the Spanish countryside and Mediterranean region of Europe. Cortile offers 46 home sites and provides an expansive home selection from which to chose including both London Bay's Estate Homes and Village Collection series.
Ovation :: St. Petersburg, Florida :: View Details
Welcome home. Welcome to Ovation-an intimate collection of 45 luxurious residences overlooking the scenic downtown waterfront and marina of "one of America's most livable cities." Where life is orchestrated to your every desire, beauty is in the details, and your new home is a perfect reflection of you. Ovation represents a unique collaboration between buyer and builder in which each homeowner is given the freedom to create the ultimate urban home. Starting with a flexible, estate-sized floor plan, the renowned JMC Ovation team welcomes you into a collaborative construction and design process that results in exactly the home-and lifestyle-you desire.
Paseo :: Fort Myers, Florida :: View Details
Paseo. The way to say "journey". Our way of saying a wonderful place to live. Stock Development presents an exciting new Ft. Myers community designed with a blend of inspired residences, all a stroll away from the Paseo Village Center. With plenty of places and spaces for family and friends to meet and celebrate life. Priced to move you!
Pelican Preserve :: Fort Myers, Florida :: View Details
Pelican Preserve is Southwest Florida's most vibrant 55-and-better destination. This award-winning community boasts a 70,000-square-foot Town Center, a Golf Club, 27 holes of golf and a full calendar of social, recreational and cultural activities.
Perrone Construction :: Sarasota, Florida :: View Details
As Sarasota's premier builder of luxury waterfront residences since 1980, Perrone Construction's reputation for unparalleled excellence is widely acknowledged throughout the community. Our dedication to quality and our commitment to our client remain as strong today as ever. Repeat clients and referrals from former clients account for a good deal of our business, and to our company, this is the highest compliment that we could receive.
The Founders Club :: Sarasota, Florida :: View Details
TBD
Tiburon :: Naples, Florida :: View Details
Home of the Ritz-Carlton® Golf Resort, Tiburón features 36 holes of Greg Norman-designed championship golf, resort-style conveniences and a superb location surrounded by Naples' best beaches, shopping and dining.
Tidewater Preserve :: Bradenton, Florida :: View Details
On the shores of the Manatee River, Tidewater Preserve is a dynamic waterfront community with exceptional amenities including the Port & Court Club, tennis complex, canoe/kayak launch and riverfront walk.
Venetian Golf & River Club :: North Venice, Florida :: View Details
Venetian Golf & River Club provides artfully designed living sculpted around championship golf and a 70-acre Nature Park. The community's two social hubs, The River Club and The Golf Club, offer a spectacular mix of activities and events.
Westshore Yacht Club :: Tampa, Florida :: View Details
Westshore Yacht Club is now taking reservations. Westshore Yacht Club will be offering a wide selection of single-family homes to suit your lifestyle.

Have you purchased a home or condo locally or internationally with a past life or some other use?

Did you fall in love with a former firehouse, church, historic building, gas station, police station, water tank, schoolhouse, etc?   If your present home or condo had an unusual conversion, we'd love to hear from you!
Did you handle the purchase, repairs, conversion, everything yourself?  Many homeowners believe they can go it alone and find themselves looking for a professional to save them.
But there are several crucial reasons for using a real estate agent. First off, a real estate agent is trained in keeping an eye on how the market is moving and responding to different circumstances.
Second and most important, a real estate agent knows all the legalities, requirements and guidelines the buyer and seller must adhere to. You have no idea how many legal forms you are responsible for. You wouldn't want to get caught with a voided contract after laying out tons of cash because you forgot a key item, would you?
Would you like to share your story and be featured on our daily real estate BLOG?  We welcome Guest Bloggers, please contact us for submission guidelines at communityinfo@comcast.net


Homeowner's Insurance Explained
Although no one wants to dwell on negative thoughts, when it comes to financing a home, it is essential to be prepared for the worst case scenario. All lenders require you to have theft, fire and liability insurance on properties to secure their loans. Depending on where you live, you may also have additional requirements such as flood insurance if you live in a designated flood area.Generally, homeowner's insurance offers protection in two areas. Casualty insurance covers losses or damages related to fire, theft and weather hazards. Personal liability insurance
provides financial protection against someone who is injured while on your property. Other types of coverage can also be added.

The most basic homeowner's policy covers the following eleven perils: theft, vandalism, explosions, falling aircraft debris, vehicle collisions, smoke damage, fire or lightning, civil commotions, windstorm or hail, malicious mischief, and glass breakage related to the structure. Homeowners should consider the lender's minimum requirement when deciding on the amount of coverage that is needed. The minimum is usually the property's purchase price less the value of the land. Additional coverage above that level is optional.

If you're looking for homeowner's insurance, you should base the amount of coverage on the replacement cost of the entire structure in addition to the value of your personal property. Make sure you do not insure your home for the current market value, which is the value your home would bring if sold today.

To estimate the replacement cost, multiply the square footage of floor space by the current construction cost-per-square-foot for similar homes. To find this information, try contacting a local builders association. For your personal property, make an inventory and check out current selling prices online. After you find a good insurance plan, it's very important to update your coverage when home market values change or if you make a major improvement your property.
About the Author:  Millie Gil has been a successful Licensed Real Estate agent for over 25 years in Florida.  Millie is Vice President of Bold Real Estate Group, a boutique agency committed to concierge personalized service for discerning buyers, sellers and renters of residential and commercial properties.  For more information please forward your request to communityinfo@comcast.net
View thousands of new and resale homes:  www.Northeast-Florida-Relocation.com,  www.BoldRealEstateGroup.com,  www.NewYork-Florida-RealEstate.com, www.PGAVillage-Homes.com a Golf Style Private Community,  www.TheCascadesAtStLucieWest.com  a 55+ Resort Lifestyle Community, www.HealthcareRelocationServices.com